Dr. Castilla was born in Ecuador and grew up in Brooklyn, New York. She received her Bachelor of Science degree in Welding Engineering from The Ohio State University, where she also became a fan of college football. For the next three years, she worked as a manufacturing engineer before returning to The Ohio State University to become a dentist.
In 2005, she received her Doctor of Dental Surgery degree and completed a General Practice Residency at the Dallas VA Medical Center in 2006. Dr. Castilla worked as a general dentist in Texas for four years during which time she realized orthodontics was her true calling. In 2010, she moved to Portland, Oregon to begin her Orthodontic Residency at OHSU. By the time she finished her program in 2012, she and her husband had fallen in love with the Pacific Northwest and decided to make it their home.
Dr. Castilla founded Castilla Orthodontics in 2013 and since then has, along with her amazing team, created thousands of beautiful smiles in the Salem area community. She has been voted best orthodontist in the Statesman's Journal Best of the Mid-Valley and Best of Willamette Valley contest for several years and was even featured on the cover of the international orthodontic publication, The Progressive Orthodontist in 2017.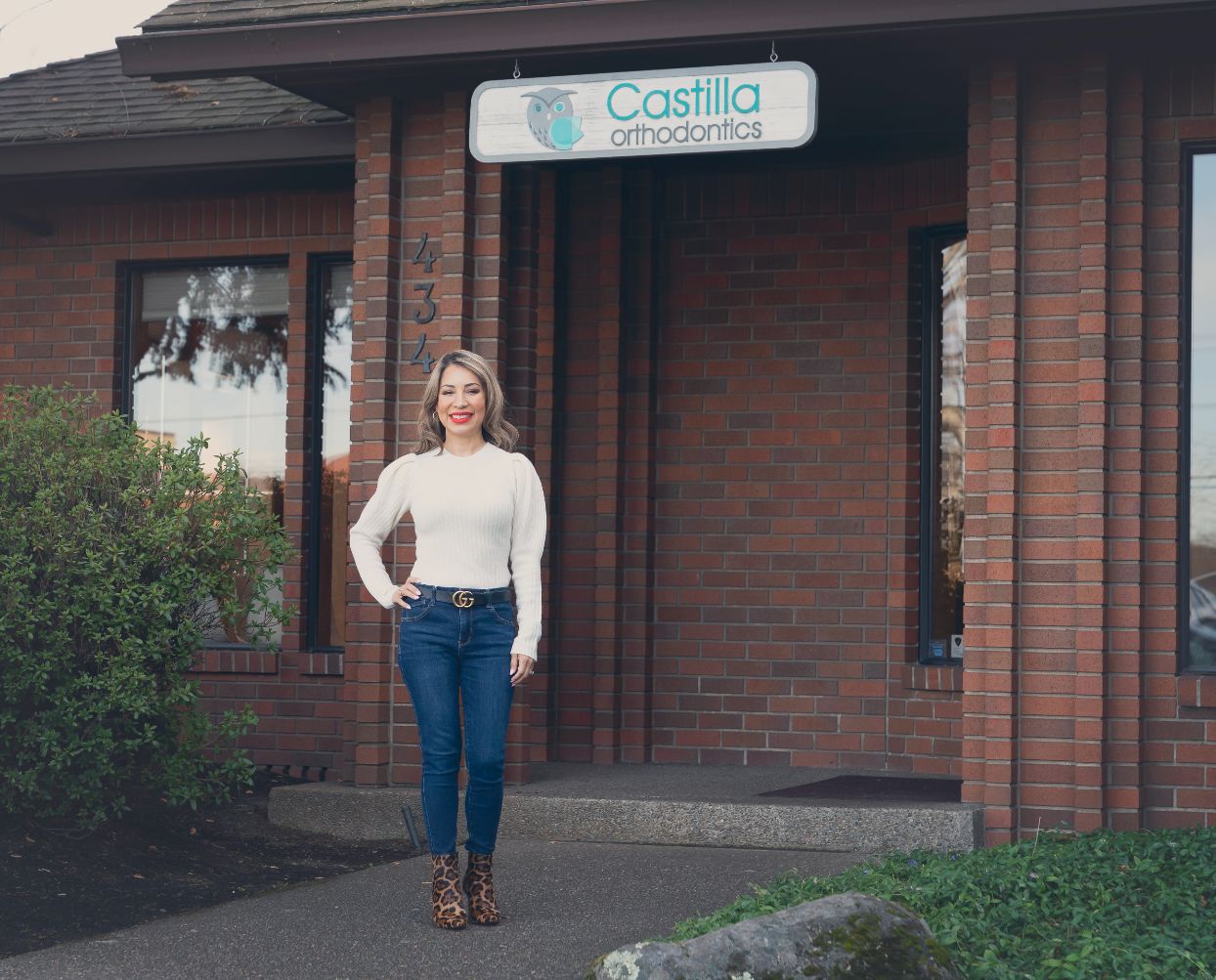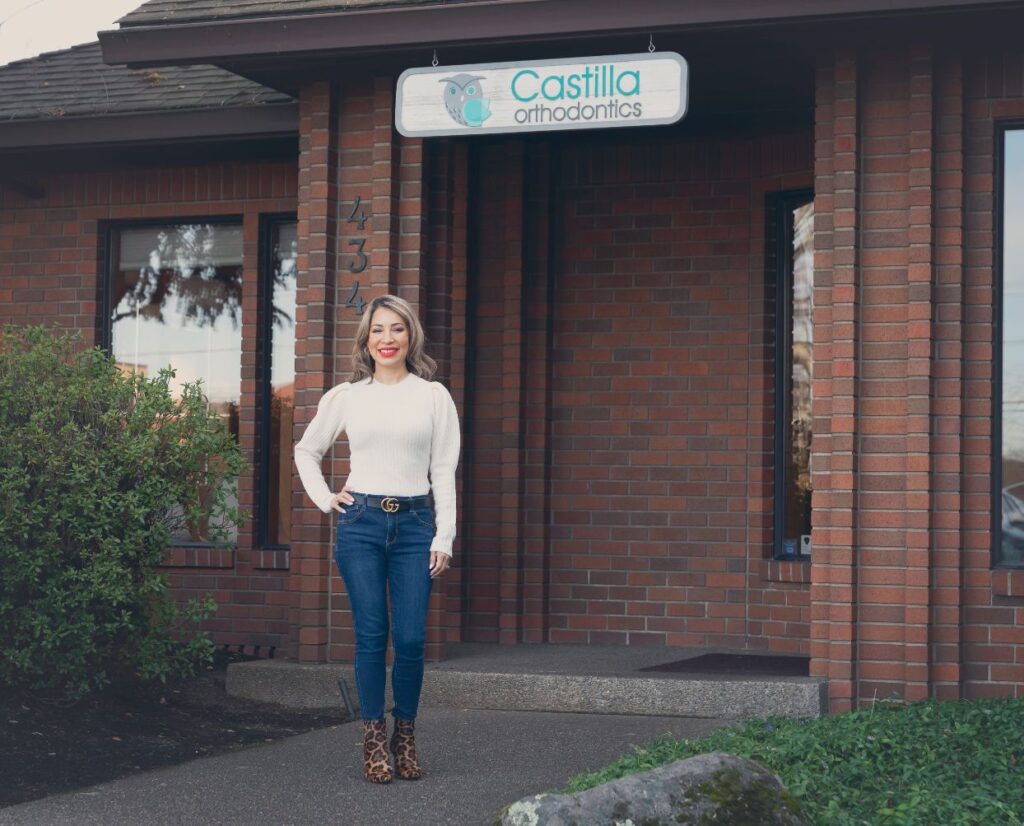 Dr. Castilla is a Diplomate of the American Board of Orthodontics and is dedicated to both education and research in the field of Orthodontics. Her research on indirect bonding techniques has been published in the Angle Orthodontist journal. She is a member of various organizations, including the:
American Association of Orthodontists
Pacific Coast Society of Orthodontists
Oregon State Society of Orthodontists
Additionally, Dr. Castilla is also a published author and speaker. Her book, The Smile of Your Life: Everything You Need to Know for Your Orthodontic Journey, can be found on amazon.com and barnesandnoble.com. She has been interviewed by numerous radio stations and has even been on TV to speak about the health benefits of smiling and having a beautiful smile. For more information about Dr. Castilla and her book, visit dranacastilla.com.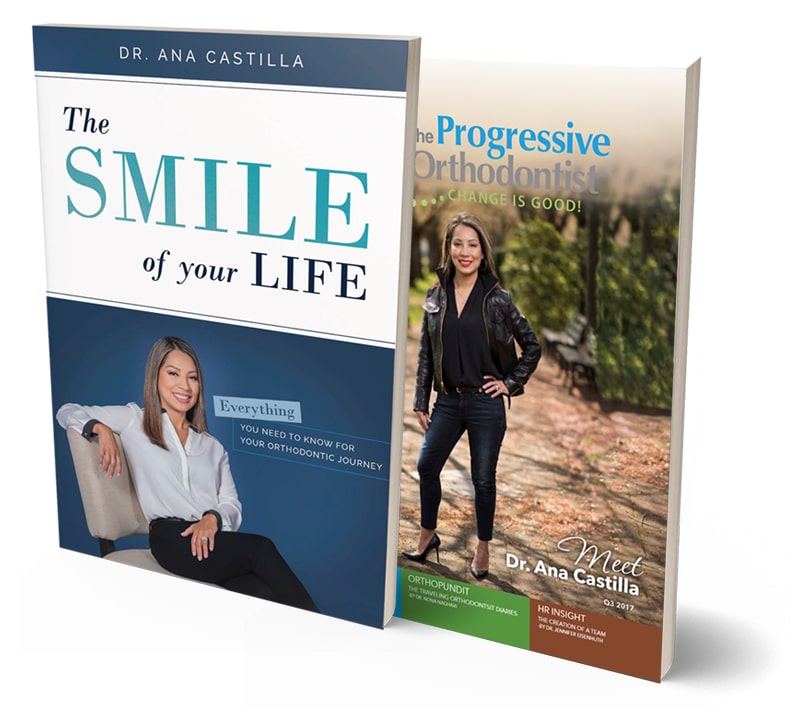 In her free time, Dr. Castilla enjoys reading, traveling, history and fashion. She is happily married to her husband Eddy. She enjoys creating beautiful smiles with clear and colorful braces for the community of Salem and surrounding Willamette Valley!
Behind every award-winning smile that we create is a dedicated team that is with you.